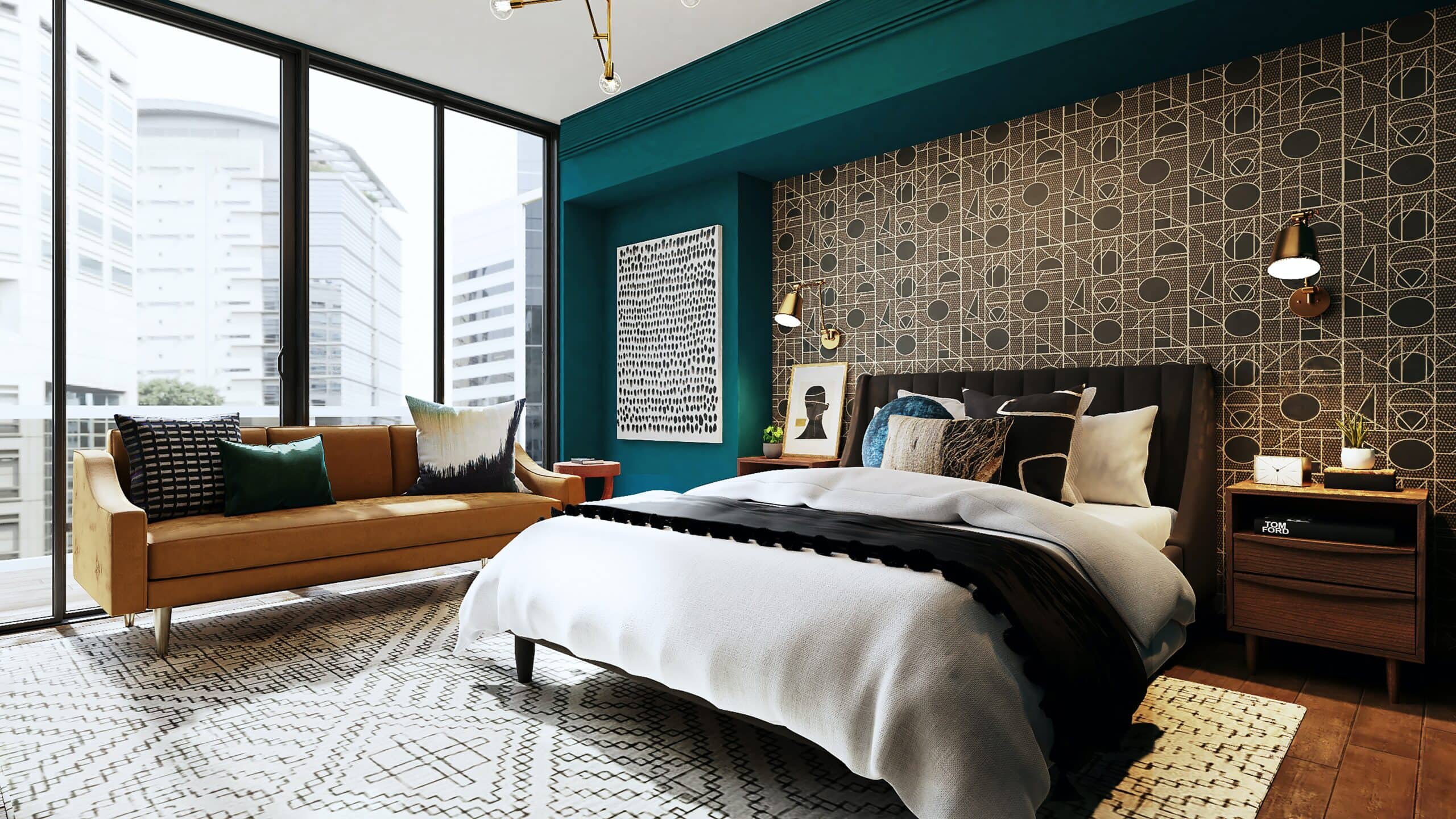 02 Oct

Are you running out of ideas for your walls? Here are beautiful and wonderful wallpaper design trends of 2021

Wallpaper is no longer just paper on your wall, but something much more. Different colors, patterns, and textures are all in this year when it comes to wallpapers.

Let's take a look at which kind of wallpaper would suit your home the best.
Beautiful and wonderful wallpaper trends for your home
Inspired by history
The turbulent times in the world have made us want something genuine and reliable. Craft wallpapers are becoming popular again, in which people are willing to invest. They have meaning and are created with care and love.
Maximalism
The bold patterns and colors of maximalism bring out the wildest side of the design world. You can see the leopard pattern, letters, and stripes.
Bold colors
There is an increasing preference for warmer colors and shades to match contrasting colors. You can also mix and match different patterns. Make sure that it does not gain momentum and go overboard with everything so that things still fit together.
Flower patterns
Whether you like old-fashioned or modern floral patterns, they fit into almost any room. To balance everything in your home, follow the overall color theme. If you don't have a lot of space, you should consider choosing small-scaled patterned wallpaper. Large patterns make your rooms seem even tinier than they are.
Inspired by nature and wall paintings
Sustainability remains still an important issue and is even more relevant now. Dark green is the theme.
This year predicts immense success for wallpapers reminiscent of wall paintings. It starts with painted flowers and ends with large panoramas. They become the center of attention in the room.
Geometric shapes
In interior design, there is an interest in simple rather than fixed creations. Metallic geometric patterns are the main thing this year.
Dark wallpaper
Dark wallpaper is often avoided in homes because it is feared that it will make the room too dark and dim. But with the proper lighting, darker colors can create a very cozy and modern atmosphere in your home.
Impressionism
Inspiration comes from Impressionist art. In most cases, the soft and dreamy design is again ideal for the bedroom.
Texture
Wallpaper has long been not only smooth paper but also different textures. It allows you to make your home even more personal.
Oriental dream
Renewed wallpaper inspired by the Orient brings harmony. 
Panels
Panels can add a lot of personality to a blank wall while leaving enough space to decorate the wall with some rabbit wallpaper. In the past, panels were preferred in living rooms, but now they can be seen in other rooms. They allow you to use bold colors and patterns without making the room too colorful.
What wallpaper trend is your favorite? Please let me know in the comments.