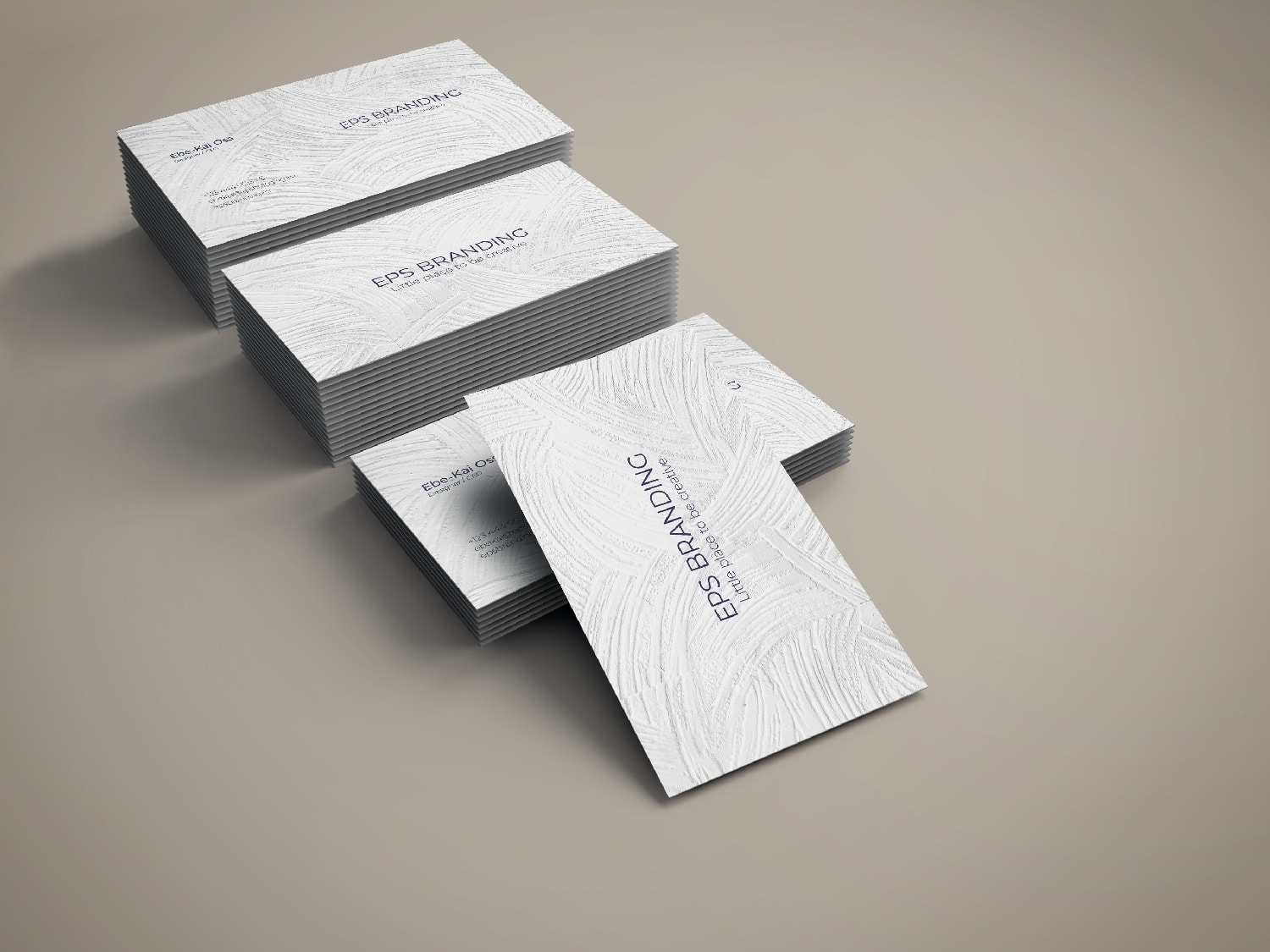 24 Apr

Business card trends 2020 for Eps Branding
Business cards and business card trends 2020
This website is a big part of my business and acts as a virtual business card. I really want this blog to reflect who I am and what I could do for others. I want to have a positive effect on people and bring out the best in them. I want the same for my work.
This blog being my virtual business card, in a real-world I still need to have a physical business card that I could give to a potential client. I gathered together what are the trends in the business card world and made the examples with my own business info so that maybe together we could decide which one is the one to go.
Little backstory…
In 2019 when I started my own business I got really excited about it. However, that excitement got replaced with feeling overwhelmed very quickly. There was and still is so much you need and have to have when it comes to a business and it made me scared and you know fear is a pretty powerful thing. The fear made me stop and for a while, I just ignored the fact that I even had started a business that needed my time. Having a little child who needed my attention also took away the time and energy to invest in my business.
Fortunately, the new year was around the corner, and as a lot of people say: "New Year, New Me." I took it as a sign to start working for my dreams and make time for me and my work.
Researches show that 80% of business cards handed out to the people are thrown away within a week. That shows the importance of thinking through your business card design. The design has to look professional, appealing, and aesthetically put together. Basically it has to make your potential client feel good about your company. This is the first step in building trust.
The main purpose of business cards is to give out the contact details of the company. Another purpose is to impress others. You want to be the one whose card is not thrown away in the trash. This is the part where the designing process starts.
So what are the trends this year?
Business card trends 2020
Minimalism
Less is more. Minimalism is still a thing and probably will be a thing for a long time. Having little to none design elements can make your card more visible to others with its details. Minimalistic business cards feel refined and timeless.
Textured materials
The use of minimalism mixed with texture is an option if you really want to be remembered. Textured cards differ from others, not only do they look different but they feel different – double sensory experience.
Monochrome business cards
Another minimalistic approach to business cards. Black and white business cards are sophisticated and classic. The main design element is the font.
Neon colored business cards
If you like colorful things then neon is the option for you. Many modern technology companies are using neon elements in their designs. The usage of neon is bold and eye-catching.
Hand-Illustrated business cards
Hand-Illustrated cards look and feel more personal and delicate and are ideal for small businesses like myself. Usually, the color palette is pastel, serif fonts, and nature-inspired motifs.
Business cards with colored edges
Colored edges are that something extra which you may or may not notice at first but will definitely stand out from traditional business cards. These cards may be a little thicker to show off the edges of the cards.
Don't forget to check out my weekly series and extra inspiration for Color of the Year 2020:
Quote Monday – Weekly Series
Pantone Color of the Year
Also for more business card inspiration and other designs:
Behance
Which ones were your favorite? What are your thoughts on the business card trends 2020?